Papugi są niewątpliwie pięknymi, egzotycznymi, a przede wszystkim inteligentnymi ptakami. Największą ich zaletą jest jednak umiejętność naśladowania różnych dźwięków włączając w to ludzką mowę. To właśnie dzięki tej cesze ludzie pokochali te ptaki i dzięki której stały się one popularne na całym świecie.
Jeśli interesuje cię hodowla tych niezwykłych ptaków w domu warto zapoznać się z podstawowymi zasadami opieki. Papugi nie są łatwymi, ani tanimi w utrzymaniu zwierzętami. Wymagają stałej opieki, uwagi opiekuna, odpowiedniego pokarmu, dużo miejsca oraz specjalnych klatek. Większość z nich żyje powyżej 10 lat dlatego decyzja o wzięciu opieki nad papugą powinna być przemyślana.
Zapraszam Cię więc do zapoznania się z listą  najpopularniejszych  papug do hodowli domowej w Polsce. Pamiętaj jednak, że informacje zawarte poniżej mają charakter ogólny dlatego przed wyborem konkretnej papugi warto zasięgnąć  opinii fachowca.
Papuga ARA(ararauna)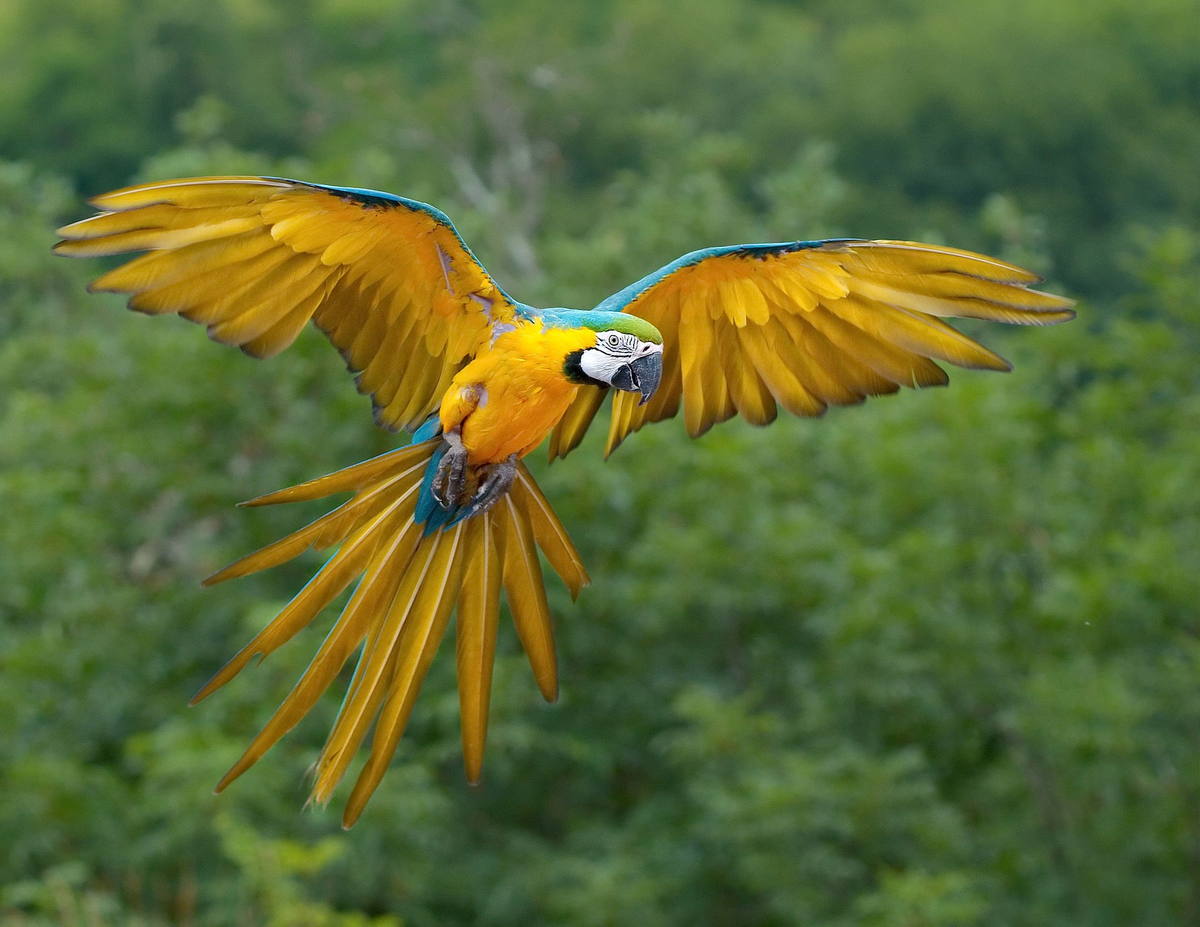 Region pochodzenia:  Ameryka Południowa(Panama – Brazylia)
Rozmiar: Ary są dużymi ptakami osiągającymi długość ciała wraz z ogonem od 46-95cm.
Cechy charakterystyczne: Długi ogon, kolorowe upierzenie i b. mocny haczykowaty dziób
Hodowla: Najpopularniejszym hodowlanym gatunkiem jest Ara ararauna(na zdjęciu). Ptaki te łatwo się oswajają i dobrze współżyją z innymi osobnikami. Przy zakupie starajmy się wybierać osobniki przebywające w grupie gdyż te trzymane solo mogą sprawiać w przyszłości problemy wychowawcze. Z uwagi na rozmiar ary wymagają DUŻYCH, solidnych klatek lub wolier dla papug. Ary nie należą do ptaków tanich przy czym sam zakup papugi jest tylko ułamkiem całkowitych kosztów. Decydując się na opiekę nad arą bierzemy kompana na całe życie ponieważ żyją one zazwyczaj ponad 50 lat.
Długość życia:  Najdłużej żyjący hodowlany okaz miał 65lat. Przeżywalność ponad 50 lat jest dość częsta.
PAPUŻKA FALISTA
Region pochodzenia:  Pierwotnie Australia
Rozmiar: Długość ciała wraz z ogonem 18-20cm
Cechy charakterystyczne: Faliste wzorki na skrzydłach oraz głowie. Smukła budowa ciała. bardzo mocny dziób, krótkie kończyny. Naturalny kolor upierzenia papużek falistych jest zielony jednak występują również mieszanki w kolorach niebieskich.
Hodowla: Papużki faliste są bardzo popularne dlatego warto poświecić chwilę na wybór odpowiednich osobników. Dokonując zakupu wybierajmy przede wszystkim bardziej żywiołowe osobniki. Ospałość, brudne upierzenie przy ogonie mogą świadczyć o złym stanie zdrowia ptaka.
Długość życia:  W niewoli przeżywają do około 15 lat.
Pokarm: Zapraszamy do zapoznania się z naszą propozycją pokarmu dla papużek falistych
PAPUŻKA NIEROZŁĄCZKA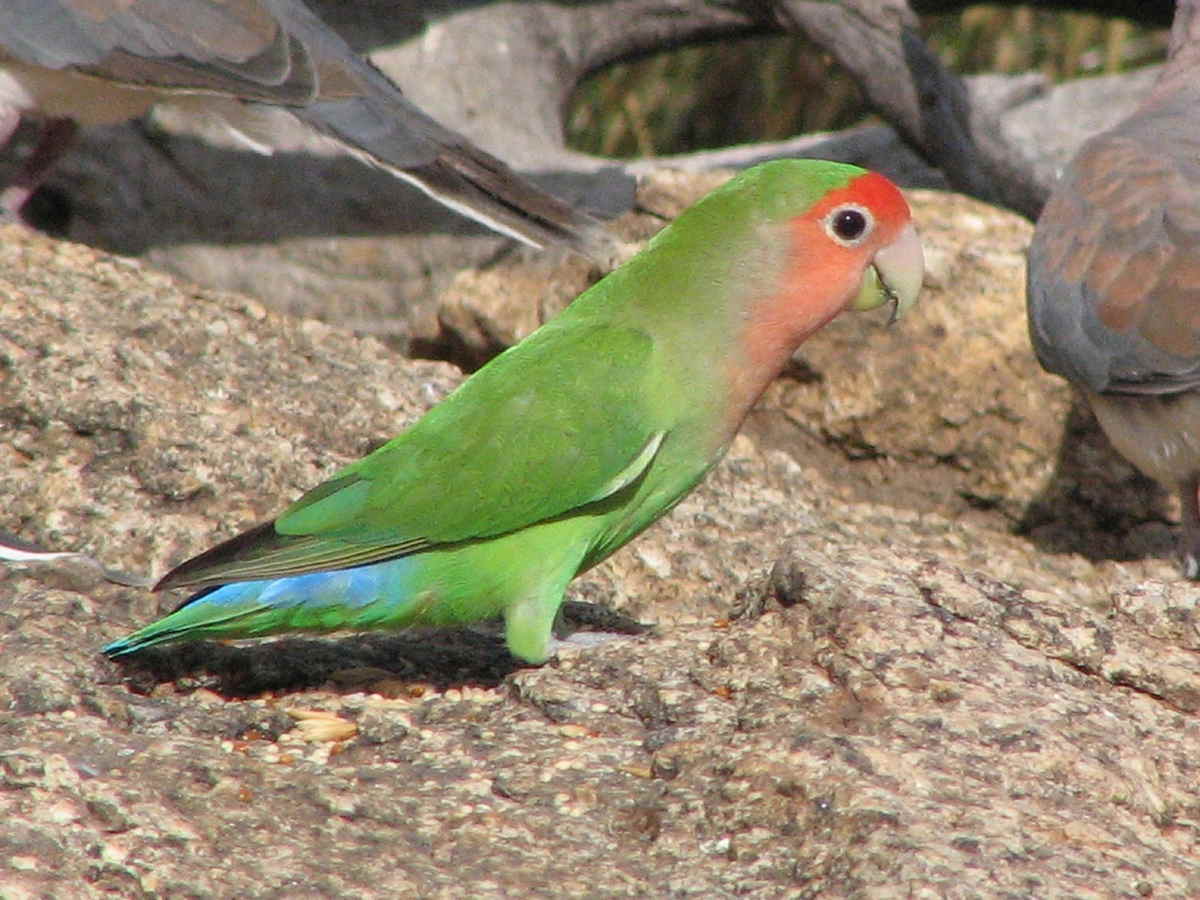 Region pochodzenia: Południowa i wschodnia Afryka
Popularny gatunek hodowlany:  nierozłączka czerwonoczelna
Rozmiar: Długość ciała wraz z ogonem 13-18cm
Cechy charakterystyczne: Nierozłączki mają krępą budowę ciała z krótkim ogonem oraz krótkimi skrzydłami. Głowa w stosunku do reszty ciała jest dość duża. W naturze ptak występuje w kolorze zielonym. W hodowli natomiast można spotkać wiele odmian kolorystycznych.
Hodowla: Nierozłączki są bardzo towarzyskimi, żyjącymi w dużych stadach ptakami. Samiec z samiczką łączą się na lata tworząc trwały związek(stąd ich nazwa). Ptaki te należą do bardzo aktywnych i o czym warto wiedzieć przed zakupem do osobników głośnych.
Długość życia:  W niewoli przeżywają do 15 lat.
NIMFA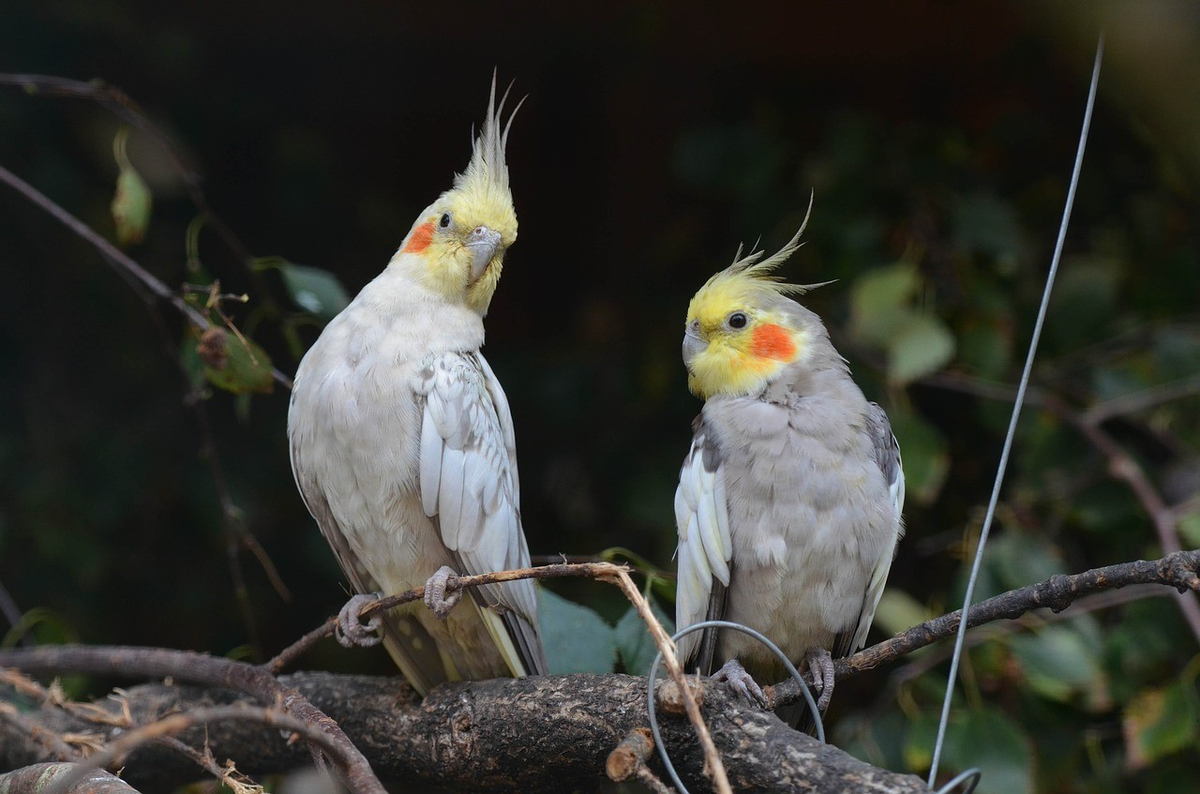 Region pochodzenia: Australia
Rozmiar: Długość ciała wraz z ogonem 28-31cm
Cechy charakterystyczne: Samiec jest ciemnoszary, szary lub jasnoszary z jaśniejszą piersią i brzuchem. Głowa w kolorze żółtym, z wyraźnym szarym czubkiem i żółtym zakończeniem. Charakterystyczne dla nimf są wyraźne pomarańczowe plamy policzkowe..
Hodowla: Nimfy są zdecydowanie jednymi z najinteligentniejszych ptaków. Szybko uczą się dźwięków i rozmaitych sztuczek dostarczając przy tym wiele przyjemności swoim właścicielom.  Nie są to ptaki małe dlatego wymagają sporej klatki lub woliery. Z uwagi na ich zdolności adaptacyjne mogą być trzymane w zewnętrznych wolierach pod warunkiem zapewnienia im odpowiedniego schronienia przed wysoką/niską temperaturą oraz deszczem.
Długość życia:  W niewoli przeżywają 15-20 lat.
ŻAKO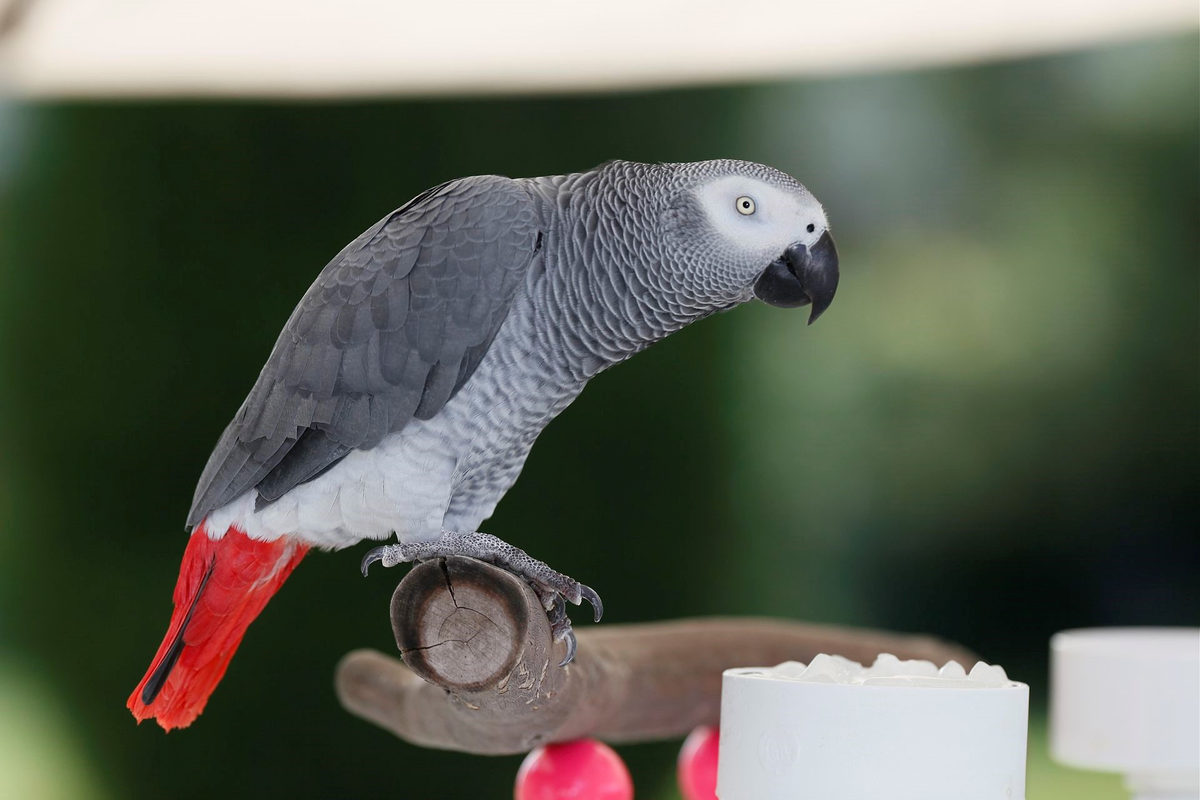 Region pochodzenia: Afryka Środkowa
Rozmiar: długość ciała 30-34cm
Cechy charakterystyczne: Srebrzysto-szare ubarwienie piór na głowie, karku oraz górnej części skrzydeł. Czarny dziób. Pióra ogonowe w kolorze czerwonym
Hodowla: Żako nie należą do tanich papug. Doskonale naśladują ludzką mowę. Bardzo mocno przywiązują się do opiekuna i łatwo popadają w depresje  co prowadzi często do samookaleczania. Nie lubią zmian. Często wybierają sobie jednego opiekuna i mogą reagować agresywnie w stosunku do innych osób. Z uwagi na gruczoł pudrowy może nie być to papuga dla alergików. Z uwagi na długowieczność żako to doskonali kompani na całe życie.
Długość życia:  W niewoli przeżywają do 60 lat.
KAKADU ŻÓŁTOCZUBA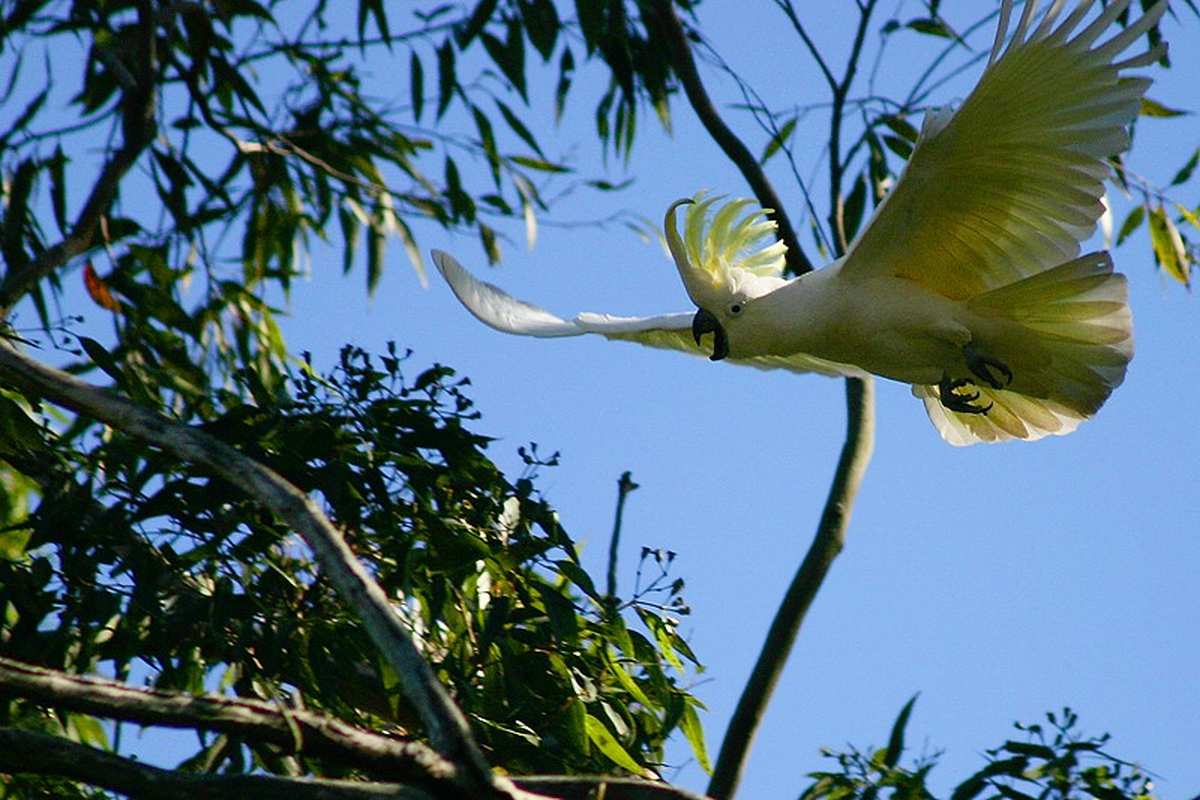 Region pochodzenia: wschodnia i północna Australię, Tasmania, Melanezja i Nowa Gwinea
Rozmiar: Długość ciała z ogonem dochodzi do 51 cm.
Cechy charakterystyczne: Duży, żółty pióropusz na głowie od którego wzięła się jego nazwa.
Hodowla: Kakadu jest jedną z najdroższych zarówno w zakupie jak i utrzymaniu papug. Z uwagi na rozmiary oraz  mocny dziób klatka w której będziemy ją trzymać musi być odpowiednio duża i wytrzymała. Kakadu należą do jednych z najgłośniejszych papug. Bardzo mocno przywiązują się do właściciela, potrafią być o niego zazdrosne co może przełożyć się na agresję. Źle znoszą samotność, szybko popadają w depresje. Cechuje je  niesamowita inteligencja. Potrafią zapamiętywać i powtarzać słowa, wykonywać różne sztuczki i akrobacje. Kakadu w odpowiednich warunkach  mogą żyć nawet 50-60 lat dlatego decydując się na opiekę nad tą papugą wiążemy się z nią na całe życie.
Długość życia:  W niewoli przeżywają nawet do 50-60 lat.
Pokarm dla papug falistych i średnich:
W naszej ofercie znajdują się 100% naturalne karmy dla papużek falistych oraz karmy dla papug średnich (Nierozłączki, Rozelle, Nimfy, Aleksandretty obroźne, Afrykanki, Laryski). Wszystkie nasze produkty znajdą Państwo w dobrych sklepach zoologicznych w całej Polsce.
Ciekawostki "papugowe":
Popularność papug oraz niefrasobliwość ich właścicieli stworzyła okazję do niekontrolowanego rozrostu populacji tych ptaków w warunkach naturalnych. Bardzo dużo papug ucieka właścicielom i dzięki ich zdolnością adaptacyjnym doskonale radzą sobie na wolności. W niektórych rejonach są uważane za szkodniki.
Jedna z najdłużej żyjących papug(Cockatoo) znajduje się w "Bonorong Wildlife Sanctuary" na Tasmanii. Jej wiek szacuje się na 92 lata
W Australii  co roku dochodzi do niecodziennego zjawiska. Papugi w okresie października przywiązują zbyt dużą uwagę do sfermentowanych owoców. Skutkiem nadmiernego spożycia są zataczające się lub nawet w skrajnych przypadkach spadające z drzewa pijane ptaki.